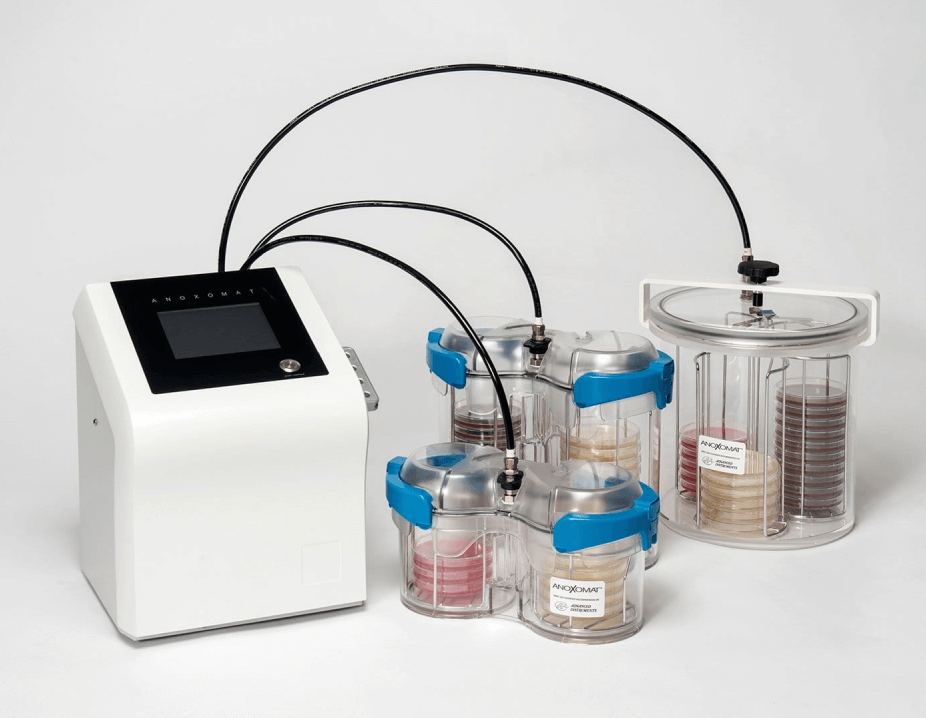 Anoxomat® III – Your tool to exact and repeatable environmental conditions for optimal bacterial growth
15 May 2023
Founded in 1955, Advanced Instruments, Inc. is a leading supplier of instrumentation for clinical, pharmaceutical, biotechnology, microbiology and food laboratories around the world. Its innovations bring about quality of results and reliable outcomes.
The Anoxomat® III is a microprocessor-controlled jar system for creating environments for optimal bacterial growth. Be it anaerobic, microaerophilic or capnophilic environments, it is created within minutes without the need for consumables such as catalyst or gaspak.
The Anoxomat® III is designed with ease of use in mind. The user loads the jar with the samples, seal it with the lid, connect the jar to Anoxomat and select the desired environment. Then, with just a push of the button, the exact and repeatable environmental condition can be made. This allows microbiologists to draw accurate, confident conclusions.
Under proper environmental conditions, bacterial growth is expedited. This shortens the culture time to an approximate of 6 hours compared that of a culture grown under a gaspak-created environment. Despite the culture time being shorter, colony density in fact is higher and the colonies are larger. This permits bacterial identification within 24/48hours instead of the usual 48/72 hours. Anoxomat® III is therefore preferred tool for optimal bacterial growth.